What is Demand and Supply Trading?
Demand and Supply Trading is a Trading Method where the idea is to find points in the market where the price has made a strong advance or decline and identify these areas as Demand and Supply Zones by understanding Price Action and Multiple Time Frame Analysis.
The point at which the price has made a Strong Advance is marked as a Demand Zone.
The point at which the price has made a Strong Decline is marked as a Supply Zone.
Since 2012, Surjeet Kakkar has been committed to demonstrating the skills and tools used by consistently profitable traders. 
Watch the following video to better Understand Demand and Supply Trading Methodology
Surjeet has a Report Card Worth Bragging About
Years of Trading Experience
Years of Training Experience
People Trained & Still Counting....
I am very fresher to Share Market. I don't even know how it works. But I started my journey in Share Market with the help of Surjeet lectures. He taught each and every concept skillfully with the basic day to day example (How to Place Manual Order? / Shorting in the Market) ….so people like me can understand concept. He has in depth knowledge of market. He has very much patience…he answer all question asked during class, he not proceed to next chapter until all students understood concept very well. As I am new to share market I took some suggestion from him that how should I start with market….and I am following that only. Unfortunately when I attend his class in OTA that is his last batch in OTA….If I get opportunity again I surely want to attend his class…..Hats Off Surjeet

Neha Kulkarni Kadam


September 6, 2017

Simply Superb. I dont know how to describe his method, any novice can learn easily.

Srinivasan Govinda Rajan


September 10, 2017

Very clear teaching. No confusion in trading. I learnt to handle with Loss. That is the greatest concept. Profits will be made automatically. Thanks 🙏🏻 surjeet sir.

Saumya Tiwari Bhatt


February 17, 2018

Surjeet is one of the Best Teachers I have ever met. He has simplified trading. Those who complicate trading and lose money consistently must join his course to start rule based trading. His methods are just AWESOME.

Rahul P Sahasrabuddhe


November 11, 2019

Surjeet has mastered the Demand-Supply strategy with over 10 years of experience. He has simplified it through his course POS+ which is very objective in nature. It has helped me to cut through the noise and stay focus. For me, he has been a great Mentor. Thank you Surjeet.

Harshal Gosrani


November 4, 2019

So simple approach in teaching Demand /Support and Supply /Resistance to learner, words cannot define it. Hats Off. DBR , RBR, RBD, DBD ....

Deven Bavaria


September 4, 2017

Tired with long and cumbersome CTA with uncontrollable trade targets, then this Demand supply strategy is the best. It changes you from inside out. Streamlines your thought process and brings out the winning trades for you. That is the methodology taught by Surjeet Kakkar. Join him for a thoughtful insight into trading, to bring that necessary change in you and to be a successful trader. Give your trading an edge over others. 100% recommended trainer.

Zahid Sayed


November 18, 2018

I have been trading for about a year and I was using conventional price action, support and resistance stuff. The problem with conventional analysis is you get so much entry signals(buying on the break of resistance and selling on the break of support), that I was always finding me over-trading. It lacked a definitive set of rules and that's why I was trading based on emotions, and trust me, that does not go well in the long run. Taking Surjeet Sir's course was one one of the best decisions I've ever made.It completely changes your perspective on trading. It is completely rule based, so now it takes care of 2 things for me- 1. Since it is completely rule based the set-ups I'm getting is far less (it's either quantity or quality), so over-trading goes out of the picture. and 2. No emotional trading. The way the course is designed is perfect, 2 simulation sessions where Surjeet sir shows you how it's done and 1 Q&A session where you get all your questions answered. And 1 very big plus point is we get access to the recordings of previous sessions of more than 1 year which was a huge help for me. I went through almost 6-7 months of the recorded sessions. I don't see everyone taking this advantage, idk why, but if you are taking the course I highly recommend going through the archives as much as you can. Trust me, it'll help accelerate the learning curve. And about Surjeet Sir, he is a very kind and humble person, helped me a lot, I can't thank him enough. Sry for the long review, but I think each person should know what they are getting into and what the course is all about.

Vinay Rout


February 1, 2019

First I would like to wish GuruPurnima to my GURU Ji (SK) 🙏. His Methodology of Demand and Supply is Awesome, I can Challenge other methods can't beat D&S. His teaching style very simple and understandable to all even freshers can also learn. His strategy is best in all Strategies. Keep it up !😊

Bhupendra Sharma


July 29, 2018

SK is extremely patient, straight and to the point, knows his subject thoroughly & most importantly, knows how to make his students understand anything he teaches. His teaching methodology on Supply & Demand is such that even freshers to the market can pick it up and use it immediately in trading.

Rakesh Poluri


July 16, 2018

Thank you Sir, You are excellent, as i have seen many time you taught beyond books. You shares your own experience with us which also help us also.

Deepak Patil


September 4, 2017

Demand & Supply is the one of the best, simple and easy application methodology and cherry on the cake the man himself Surjeet Kakkar is the best coach in the market. He is simply humble and caring with his students.The knowledge he possesed is incredible and he is practically oriented. The market perception, approach, mindset and expectation will be changed after completing his course. Thank You Surjeet Sir. You are doing a great job for offering a million worth knowledge at affordable pricing. GOD BLESS YOU DEEP GRATITUDE 🙏🙏😀😀

Manoj Gaikwad


November 17, 2018

Surjeet Kakkar is an excellent instructor.He is very patience and humble. His voice is crystal clear.His method of teaching is very simple and effective. He is always ready to answer all the questions related to supply and demand trading.He have depth knowledge supply and demand trading.

Bhopalsingh Choudhary


July 3, 2018

The Best strategy with the best teacher!!!

Shruti Kakad


September 5, 2017

Thank you Surjeet Kakkar for making our trading life a little easier to handle. You are an amazing coach and mentor. Liked the way you go into the minutest details during simulation and Q &A sessions. After a long span of time, I have now started seeing my trading account turn from all red to many greens and only a few reds. Thankyou once again for sharing your immense knowledge and experience through your course which is simple, easy to understand and completely mechanical.

Rakhee Prasad


January 6, 2019

Surjeet is a great teacher. The clarity and detail, that he brings about in his sessions is exceptional. To learn under Surjeet is a blessing. Thanks for your tutelege Surjeet!

Sridhar Domakonda


September 6, 2017

Highly systematic in approach. Has abundant clarity and makes student very clear about trading

Manoj Mathur


September 4, 2017

I had been trading the Commodities market for 2 years now. I took 3 conventional technical courses, at the end I was loosing money as I was not able to understand the dynamics of volatile market. With Losses in hand, I somehow lost myself to the Factor of Fear. I was unable to focus on trades and started believing on Tip givers and believing on others to trade my account, ultimately adding another 8% to the existing losses. In a group discussion I came across Demand & Supply methodology and how this technique helps to identify Levels and reduces risks considerably. Then I started looking out for opportunities available to learn this technique and found out Surjeet Kakkar (SK). I was so curious enough to understand how POS+ course will be as I expected this course to be a Gamechanger rather like the other courses I learnt. I wrote to Aman Sahai to understand his feedback. He suggested me to definitely undergo POS+ course and told me I will see a difference towards the end of 2nd month subscription period. First few days was melting off what I had learnt earlier in past 2 years. Initially, It was a hard way though. But with SK's way of teaching and the passion he shows built in interest within me and I was confident enough that I can stand up again in my own legs. SK was a good listener, he will narrate the details to the depth be it any question you throw to him, he will take more time on your questions and make sure that a student is clear enough before moving to the next one, he has good experience and exposure in all markets (Cash, Futures, Commodities and Forex market). The most important noteworthy point to be made is his Mental Strength. He will always be on time to the sessions, no postponing of any session even if there is a personal celebrations at home. He plans his schedule and share it to us well in advance. Definitely the Right Teacher to undergo a stock market training who teaches you Discipline and how to overcome your emotions. Thanks Aman Sahai for helping me find the Best Teacher 🙂 These days I am confident enough to work on my own trades. I took 34 trades out of which 27 are profitable and 7 I made loss. For these trades the only time I spend is for analysis (identifying D&S, applying the methodology, and placing orders). I stay away from my screen and focus on other tasks. I am happy & glad that I have overcome the fear factor which engulfed me and I am glad to see the higher number of profits and smaller losses i am making. Thanks SK and your team members for your constant support and I am really happy I am a D&S student.

Shami


April 1, 2019

I have attended surjeet's classes and found he is a practical trader, ie, think from the perspective of real trader, He is down to earth, student supportive and ready to help when you shout for him. He has a good understand of the trading system and its methodology. His Teaching is simple, so anyone without exp can easily adapt and grasp the knowledge from him.

Meenal Sawant


September 4, 2017

I would like to highlight few points regarding the course 1. Course is very good Value for money...(actually it should cost more) 2. Content of Course is easy to understand and its very simplified. 3. Surjeet sir explains it even further in detail in his live session 4. also the Q&A sessions are not time bound...so all questions are thoroughly answered. 5. the interface is very good..you can connect easily and the you can put all you question in queue and they will be answered one by one. 6. mic rights will help you to ask your questions in details. 7. best part is trading ideas..where you get to analyse your trades and then sir will show u how he does it...this will help you to know where you are mistaking. 8. and these ideas are shared in well advance so you get ample time to do your analysis. 9. supplementary notes and analysis charts helps you a lot 10. and sir's punctuality is perfect and will make you get more disciplined. overall it's a good course..and will set you on a right path of trading

Navghare Harshal


September 6, 2017

I was confused about share market.. No training could make me grasp the idea. But Surjeet could guide me to understand the market. I am yet to muster the courage to enter into.. Must take retake with him.

Shantaram Pawar


September 7, 2017

Very rightly said" Trading is not a GAME, be SERIOUS" And if you are serious then this is the best education money can buy. If you are eager or desperately in need to know how to invest wisely and make and protect your money with limited resources, SK is the best imaginable choice! I like the personal touch that SK do have with you in classes. He have all the logical answers of our questions during classes. He do want to see you succeed. Follow his rules like an "Army Rules" and you will make profit for sure. Like i did and doing. My gratitude to SK for giving me a ship not a boat to sail in the ocean of stock market.

Jatin Sharma


February 22, 2019

Simply awasome. Method of teaching is excellent.Every hard topic discuss with so simple.

Samir Patel


October 22, 2017

I highly recommend surjeet sir pos+ course , this pos+ course can make u a market beast in just 30 days. Some other companies charging upto a lac for this course but here its much cheaper and better.

Danish Dreamz


October 24, 2019

Thank you very much Surjeet Sir for teaching us Demand supply strategy. After attending the classes, I'm confident enough to take trades on my own.

Paramjeet Singh Kesri


June 25, 2020

Surjeet has amazing in depth knowledge of Demand Supply and the manner he goes about imparting knowledge through personal experience is second to none. I have been fortunate to attend the first class with him and thereafter did three review sessions with him. He has abundant patience and does not proceed to the next chapter until all the participants have grasped the topic. Kudos and wishing you enormous success in your journey. Nitin Gokarn

Nitin Gokarn


September 4, 2017

Awesome content to understand supply and demand. Simplicity is one aspect which I really loved. It's very easy to understand and apply practically. Another big factor is the hand holding. Really amazing. Highly recommended.....

Anurag Jais


April 9, 2018

Learning Experience from Surjeet was just amazing. He Explains each and every aspect of trading in Details until we can't know it. He teaching not for money by his Course but teaching us for save our "HARD EARN MONEY" while trading in magical Stock Market. Many Many thanks to Surjeet. he make my trading style easy. again thank you so much

Nitin Keshrani


November 24, 2018

I found Surjeet very humble and supportive and ready to help, so far I have watched only one of his videos and I can say that the information shared in that video is worth more than its cost. I am eagerly looking forward to have great learning under his mentor-ship

Rohit Dwivedi


September 4, 2017

Surjeet has superb knowledge of Demand and Supply and how market works. Also he is a very good teacher and instructor. What a deadly combination. I have learned so much from him. Always eager to help and clear doubts.

Siraj Patel


September 5, 2017
Start your Trading Education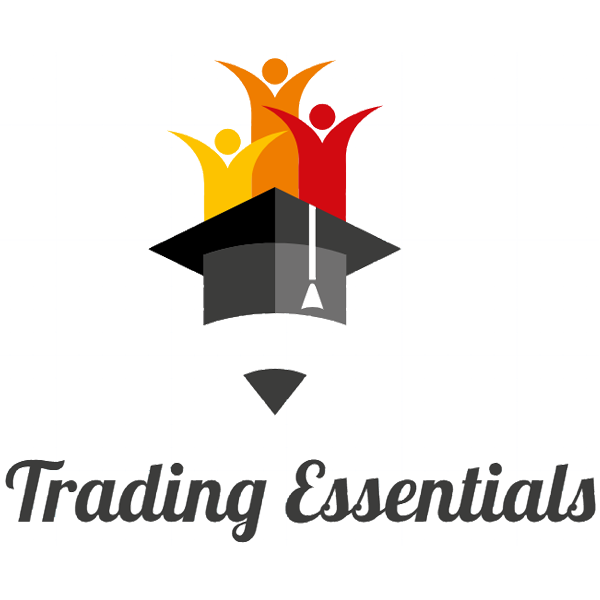 Start with our FREE Course. This Course will help you Learn basics of Trading and Terminologies Related to Trading.
Performance Optimization Strategy (Demand and Supply Trading)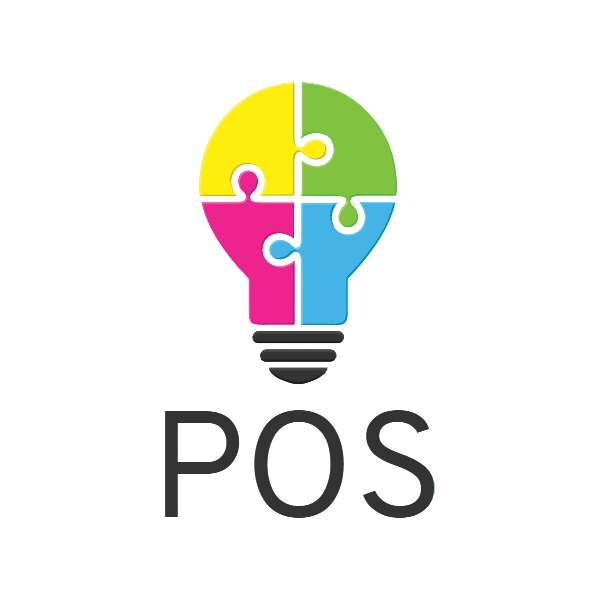 This Course is for Traders who have a good understanding of Technical Analysis are interested in Learning a New Way to understand Price Action.
This Course is divided into 2 parts
This course will help you learn how to apply a solid Set of Rules to Unemotionally Identify Trading Opportunities using Demand and Supply Methodology and Plan Trades with the precision needed for Successful Trading.
Performance Optimization Strategy+ (Demand and Supply Trading)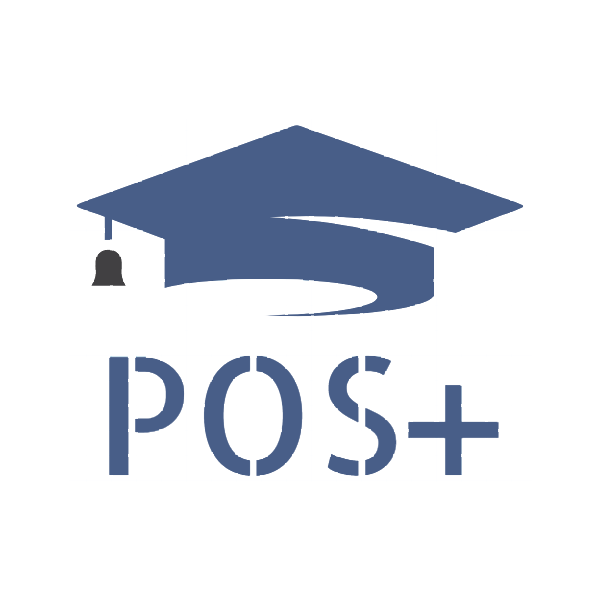 This Course is for both New and Experienced Traders interested in not just Learning how to Trade the Financial Markets but are also looking for Practical Experience. We deliver this Practical Experience through our Live Online Sessions which are conducted 3 times a week.
To be successful in trading you must have an edge and nothing can surpass the experience of watching and understanding Trade Setups in Live Environment from Entry to Exit.
In this Course, we combine Performance Optimization Strategy with Live Online Sessions.
Click Here For Hindi Sessions Details